Welcome. I'm Erika Block. I help people and organizations clarify, prioritize, and achieve their goals. Sticky Lab is my workspace, where creativity and entrepreneurship happily collide.
"There is no doubt that creativity is the most important human resource of all. Without creativity, there would be no progress, and we would be forever repeating the same patterns."  – Edward de Bono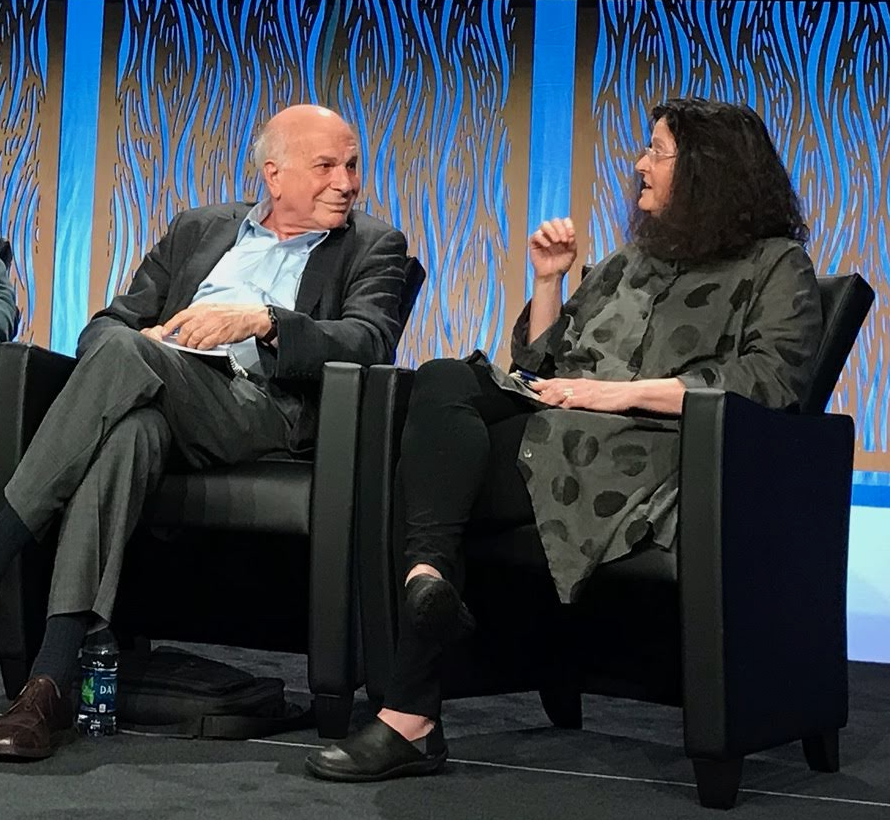 I've spent my career moving between the worlds of theater, politics, education, food distribution, and tech startups, as a writer, director, producer, educator, and company founder.
I love working with innovators and explorers who are solving sticky problems. I'm drawn to leaders who think about the ethics and broad impact of their business, and who aren't afraid of complexity and nuance. And I'm committed to supporting early-stage companies founded by women, bringing my personal perspective to the particular challenges of women founders.
Common threads across my work: Building collaborative environments that enable creativity, learning, and action. Facilitating conversations among people who don't usually connect.
My experience.
I'm a writer, first and foremost. I thought I'd be a journalist, but after a college internship at The Village Voice, when I had an opportunity to work for the theater editor, I decided to take a playwriting class.  
That class led to an MFA in Playwriting at Columbia University. Along the way, my plays were produced in the US, UK and South Africa; I became a director; and I later founded a theater company that performed on three continents.
One of my theater projects got me interested in the stories told by maps and I decided to go back to grad school at NYU's Interactive Technology Program to study mapping and social technology.
I'd planned to integrate technology into my artistic practice, but a theater project about eating turned into my first tech start up, a software service that supports efficient, decentralized - and sustainable - local food systems.
I went on to found another startup, building an immersive knowledge management platform. (watch the video above ☝🏼 for the story).
Working in both theater and tech, I've built teams from zero to 25, raised over $10M, and served tens of thousands of users and audience members.
I've also written for politicians and policy researchers; coached entrepreneurs; run strategic planning processes for companies; led business boot camps for farmers and local food suppliers; and managed the renovation of an abandoned furniture factory into a theater, gallery and office space.
I've been honored with awards and fellowships from organizations that include the National Endowment for the Arts, Rockefeller MAP Fund, Theater Communications Group, Crains 40 Under 40, a half dozen start-up competitions, the Small Business Association of Michigan, and PopTech's Social Innovation Fellows.
Learn more about our advisory services.
I publish the Sticky List, an occasional newsletter that features interviews with innovators, instigators and artists, and explores creativity, ethos, innovation, and how we navigate the shifting landscapes of the 21st Century.
Sticky List is a compendium of  interesting, useful, and quirky things I've learned - and continue to learn - over the course of an uncommon career. Sticky List also highlights the work of smart, talented guest contributors.