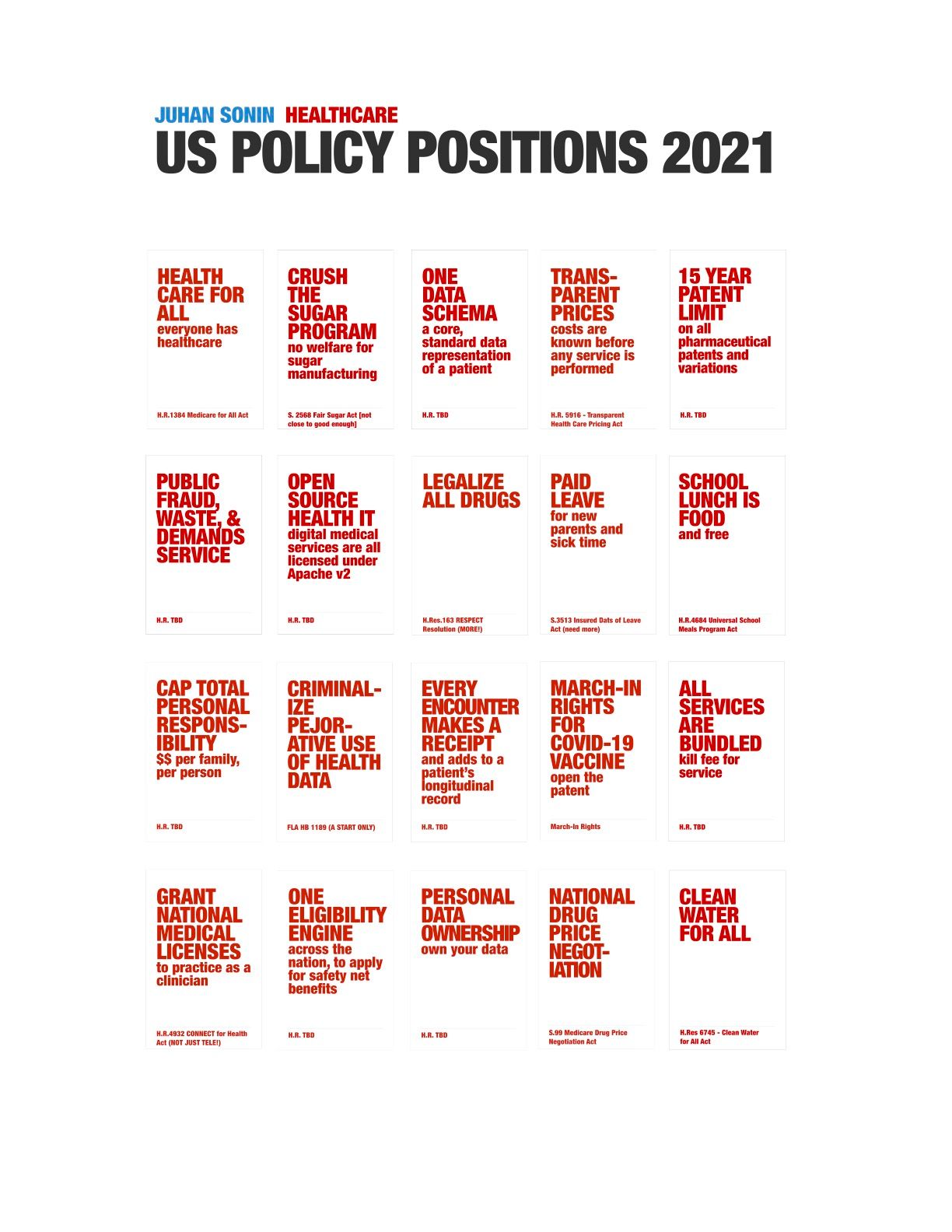 Designing Communications for Action
This is communications design that inspires action. Words and graphics that popped off my LinkedIn feed and got me thinking - and wanting to know more about Juhan Sonin.
While the policies are consistent with some (but not all) of my own positions, I'd have zoomed in and engaged with this whatever the message.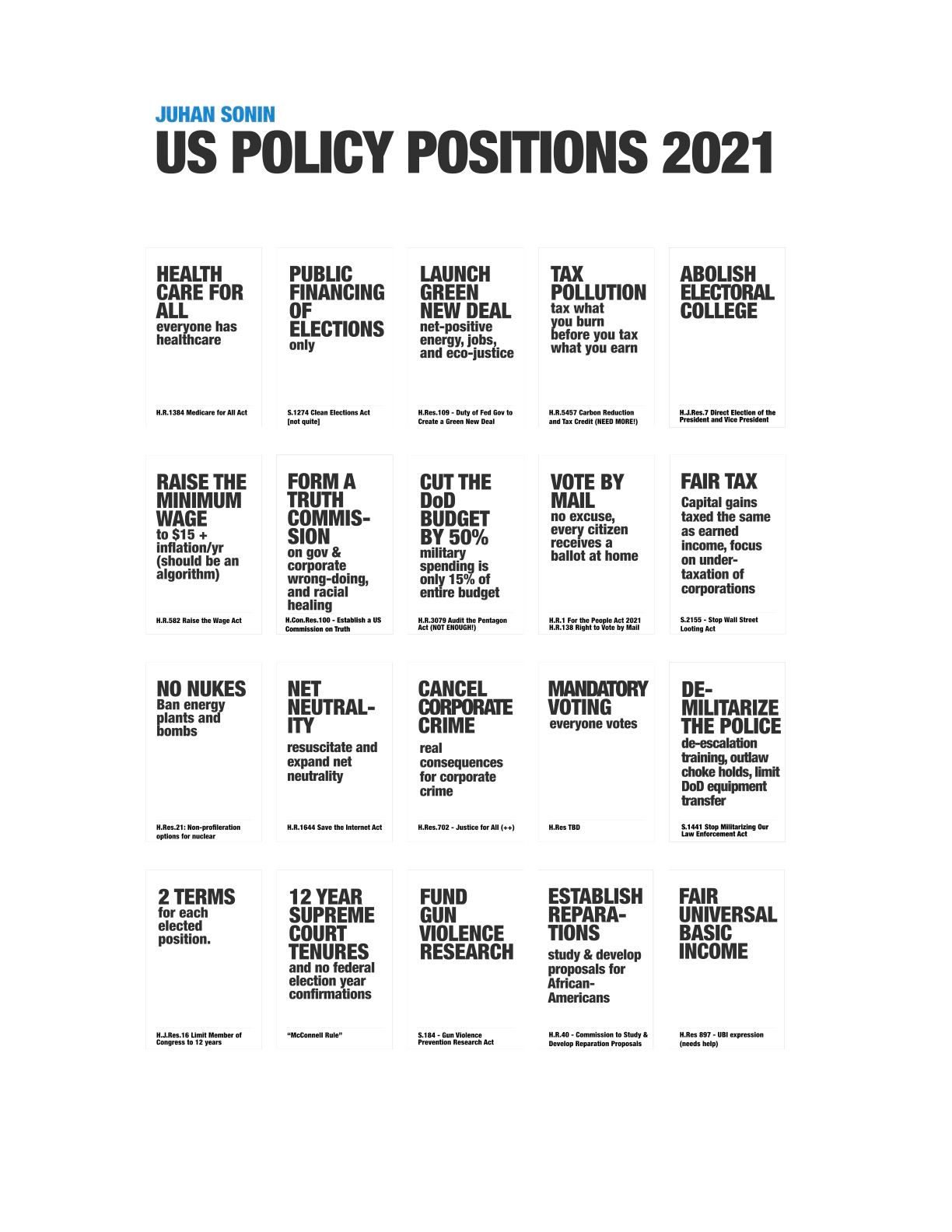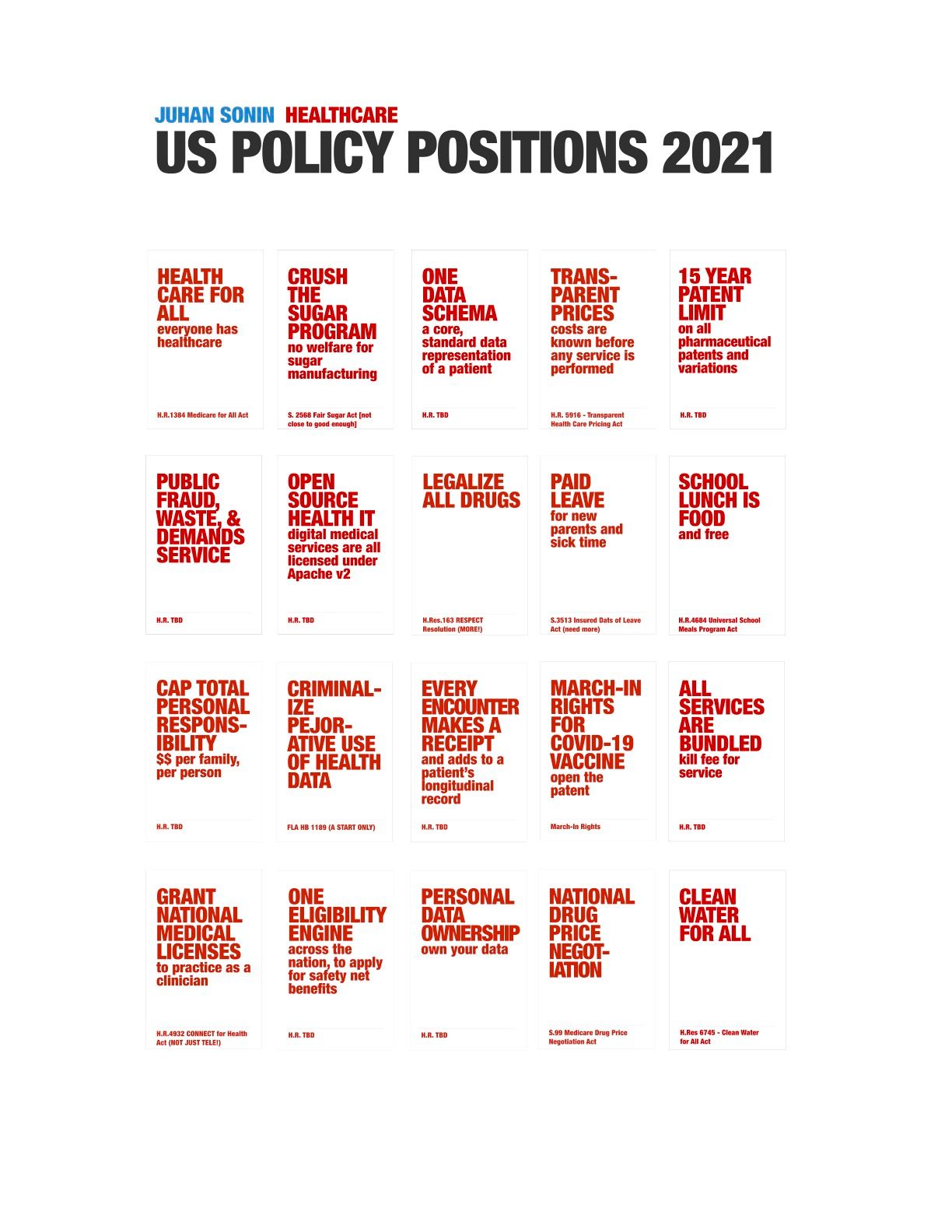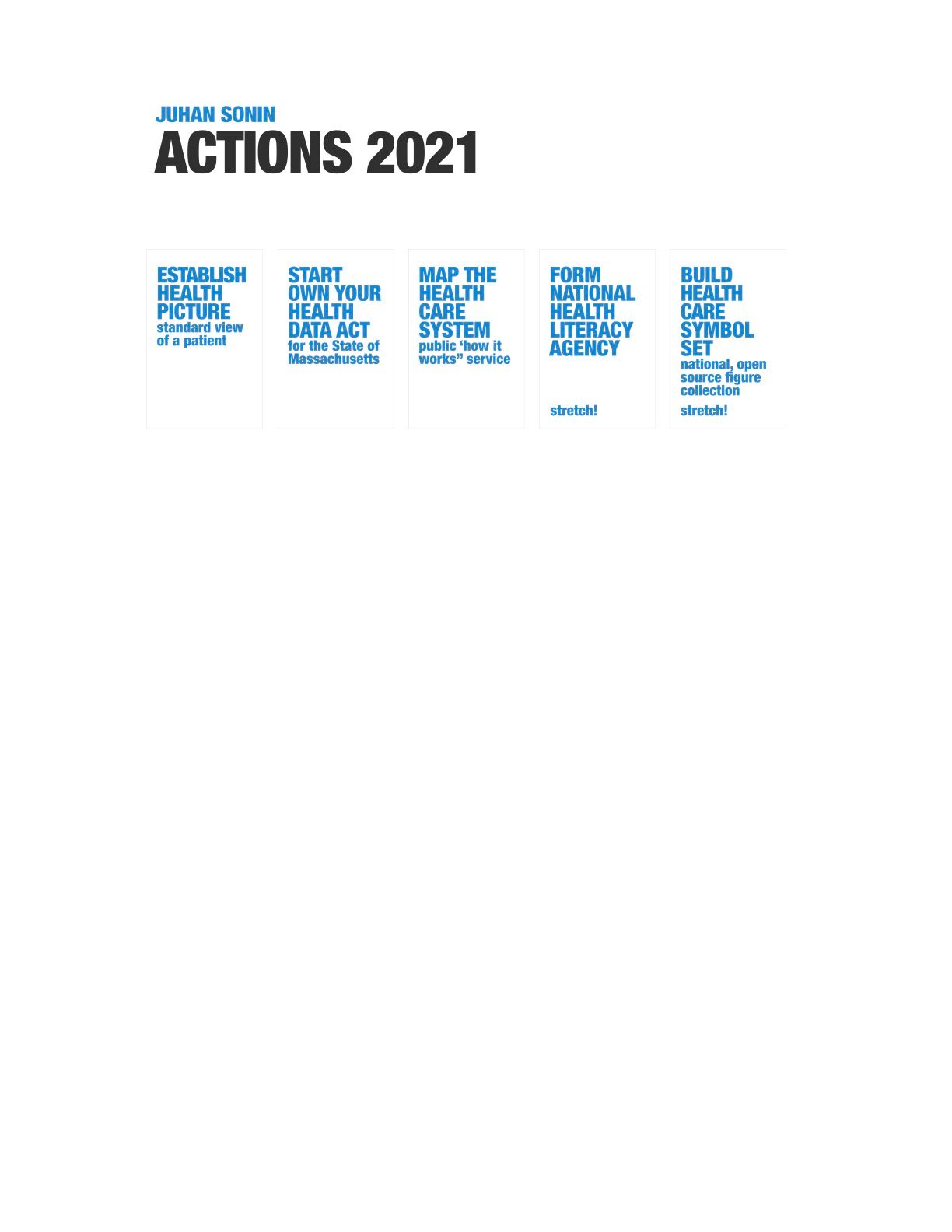 Public officials need a policy list
… for constituents,
… for staff,
… for colleagues.

A policy list
… reflects the needs of The People they represent,
… directs staff on prioritization,
… shows convergence with fellow elected humans.

This is my draft version policy list
… for the nation,
… for healthcare,
… for next steps.

Positions change,
are often not binary, and
should be public for those elected.

Each policy also needs a ripple effects assessment, that shows potential intended and unintended consequences.

Next up:
Map out ripple effects.
+
How do we get a stronger and stronger bead on what US residents need? How about a public service that collects our... List of Needs?

#howtostickyourfootinit
https://www.linkedin.com/posts/juhansonin_juhans-draft-policy-list-v02-activity-6780266964741849088-pB14
Stories to stir your creative juices. Resources for getting stuff done. <br> Subscribe to the Sticky List, the newsletter that cuts through the hype, connects a few dots, and highlights what is possible as we navigate our shifting landscapes.