This title isn't a typo!
I'm always on the lookout for useful tools and templates that can kickstart problem solving and give structure to rough ideas. The Toolbox Toolbox is the most comprehensive aggregation of tools I've run across.
Whether you're launching a startup, initiating a product design process, exploring ethical practices for using AI, developing a marketing plan, or designing an event, you'll find multiple frameworks to help you think through your new project.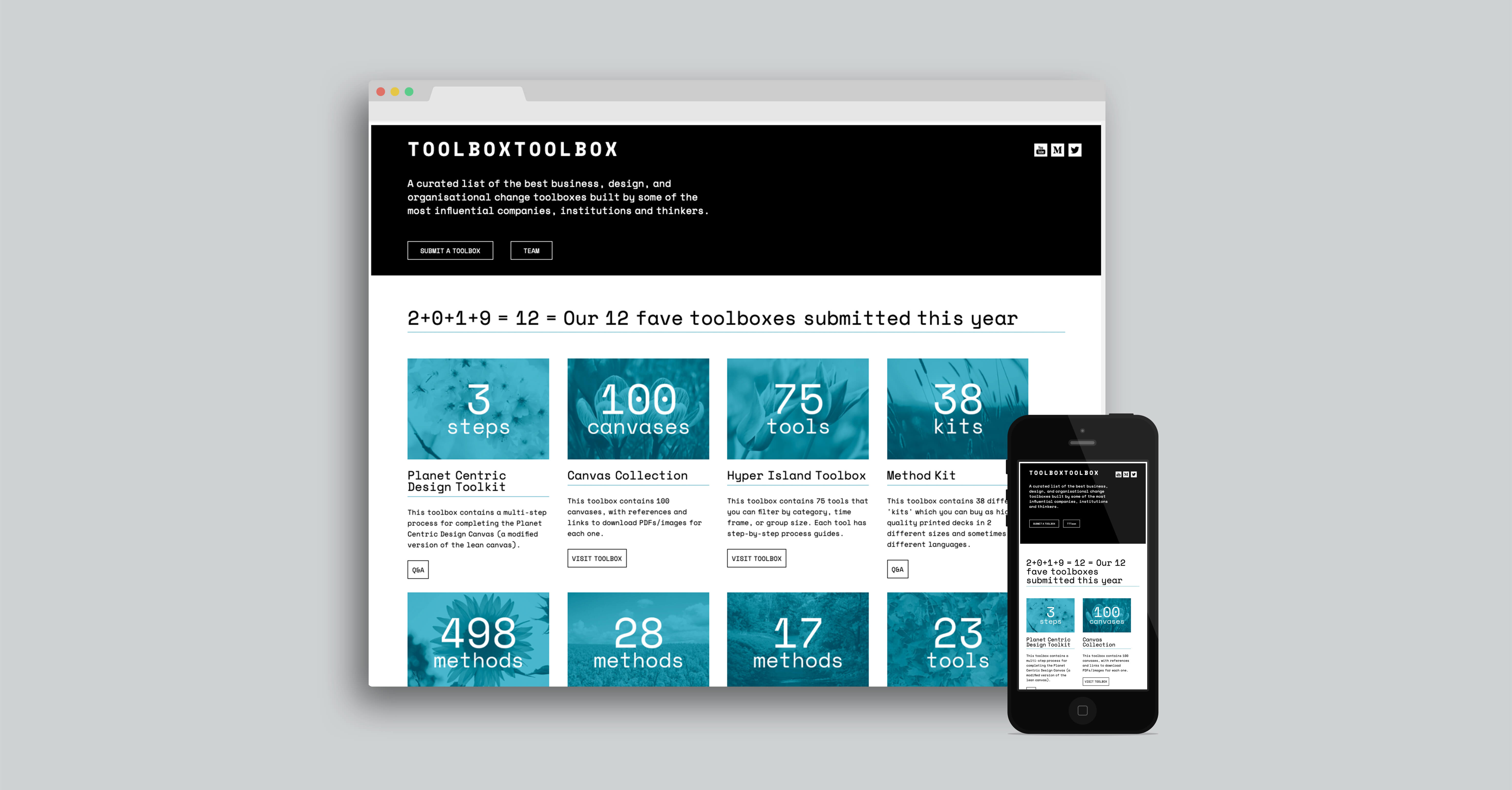 While guides and templates won't solve your problem, when you're starting with a blank canvas  they can provide structure. And when you're reviewing existing processes and systems, they can offer a framework for fresh thinking.
More tools for marketing and customer discovery
Stories to stir your creative juices. Resources for getting stuff done. <br> Subscribe to the Sticky List, the newsletter that cuts through the hype, connects a few dots, and highlights what is possible as we navigate our shifting landscapes.